Create with the best quality Threads and Notions.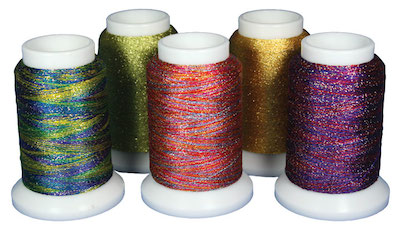 Superior Threads, Westalee Products, Ruler foot and Templates. (please ensure you advise us of your machine type and model) Notions, a large range of everyday notions, Cutting boards, Rotary Cutters, Blades, Fat Quarter Fabrics, Kits, and many more.

Browse through and if you are not able to find what you need let us know so we can get it for you.
Grahame and Raewyn are totally dedicated to customer service, your order despatched by courier as soon as possible, if not in stock we will let you know. At times there can be delays with Superior Threads and Tailormade products.
Dear Customer, please order your cones ahead of time. There are many colours in each type of thread so we do not hold them in stock as we work from home.
Superior have released new colours in the King Tut range, have a browse.
Type the colour you are looking for in the search and all the threads in that colour will show for you.
Fiskars, there is no distributor for all Craft Fiskars products in New Zealand so from February we will be supplied from another agent. All stock we have will be sold at the displayed prices but may increase when we change to the new supplier. All craft tools by Fiskars are available on request.
Customers are welcome to call in and visit, we have a small showroom with all the Threads and Notions on display. Call first to make sure we are here to serve you.
Raewyn and Grahame Clark.
---
The Two of Us.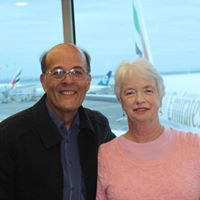 Grahame and Raewyn.