TWIST
#40 High-tenacity Trilobal Polyester thread. Designed for Embroidery and Decorative Stitching.
Twist is an incredible feat of science in the thread world. Never before have two separately-dyed polyester filaments been combined to create a finished, dual-colour thread. Available in 50 two-coloured combinations. Add amazing texture and colour depth to embroidery designs with Twist. Feathers, fur, and landscape designs will come to life by using one colour of Twist instead of multiple solid colours for shading.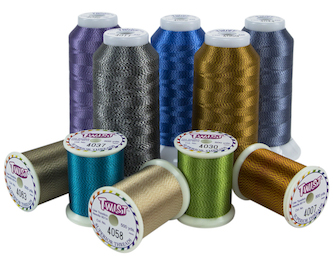 Found 55 products, showing product 1 to 40.