Superior Mono Poly and Vanish Lite & Extra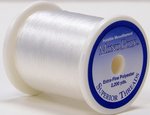 MonoPoly is a polyester monofilament thread. Commonly called an 'invisible thread' due to its fineness. Invisible thread is often used for invisible appliqué when the stitching is not meant to be seen.
Available in 2 colors, clear and smoke.

Use MonoPoly for invisible

appliqué,

quilting, bobbins, and apparel.

Reduced-sheen invisible thread.

.004" (.1mm) in diameter (90 denier) = Very fine thread.

Iron and dryer safe (medium heat).

Will not become brittle over time (nylon monofilament thread tends to go brittle).

Will not discolor (nylon monofilament thread tends to "yellow" over time).

Strong with low stretch
Vanish
Vanish-Lite is recommended as a top thread for all home machines and bobbin thread for all machines. Light-weight water soluble thread.
Vanish-Extra Water Soluble Thread is recommended for longarm and other high speed machines as a top thread. It can also be used as a bobbin thread.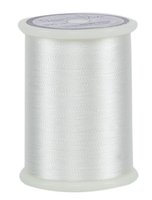 Lite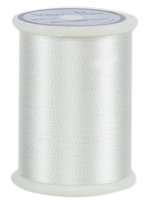 Xtra
Found 8 products, showing product 1 to 8.